JK Salon POS Software
Korus POS Software is designed to get your staff up and running quickly.
Drag and drop items and categories, customize your items grid, and bring popular items front and center.
JK Retail POS Software
Korus POS Software is designed to get your staff up and running quickly. Drag and drop items and categories, customize your items grid, and bring popular items front and center.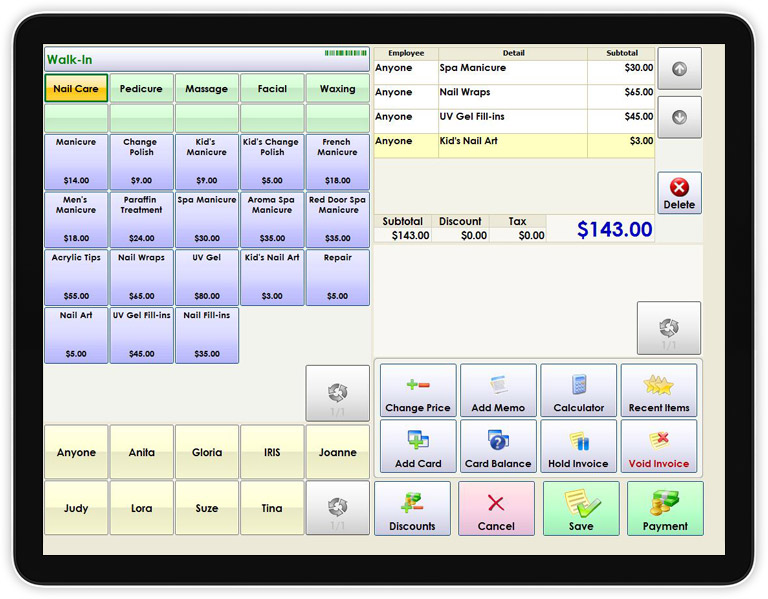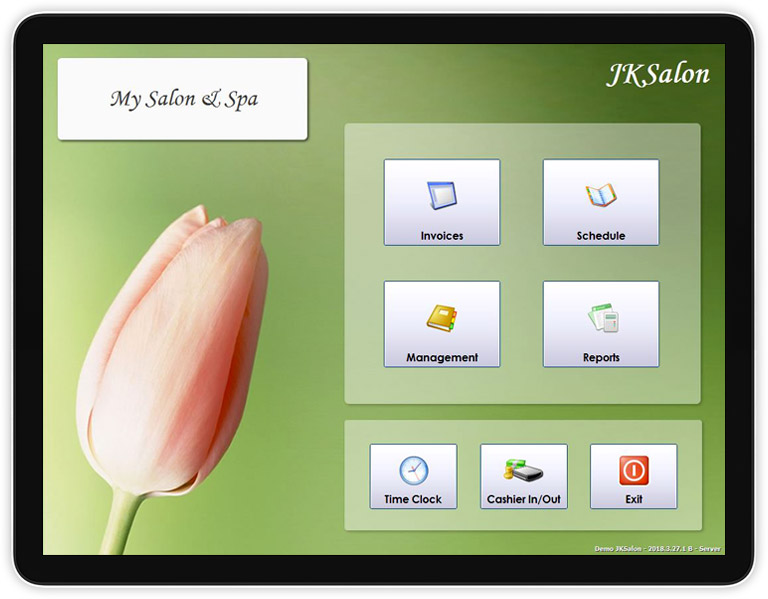 Designed for people with NO computer experience.

100% Touch screen based POS system

Takes less than 30 minutes to learn

Intuitive design prevent user mistakes
JK Salon POS Software Features
Korus has sophisticated service solutions ready to go to work for your business.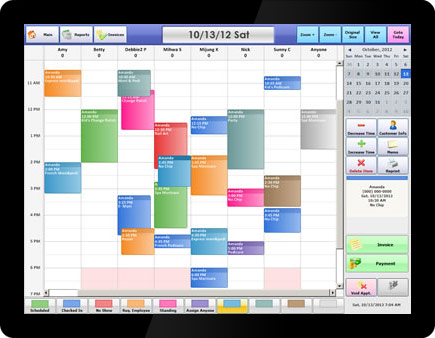 Quick , Easy To Use Scheduling
Caller-ID capability automatically look up customers.

Informative color coded , appointment status indicators.

Freely drag-and-drop appointment to any employee.

Schedule multiple occurrences of future appointments.

Quick memo field to indicate any special requests.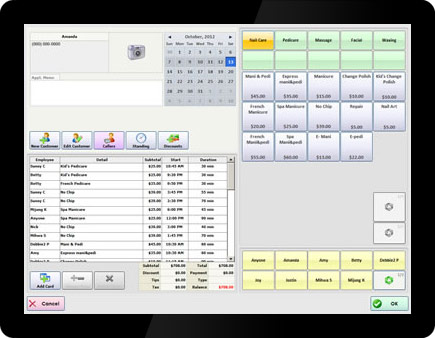 Flexible Service Management
Intuitive , easy-to-use graphics layout.

Assign each service to different employees.

Easily add new service or modify existing service.

Remember customer's past services & preferences.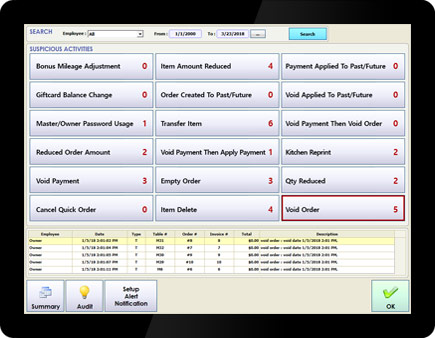 Detects and blocks suspicious employee actions.

Numerous employee privilege levels based on position.

Records every suspicious employee activities.

Powerful , detailed employee audit reports.

Realtime SMS Notification Service for the actions.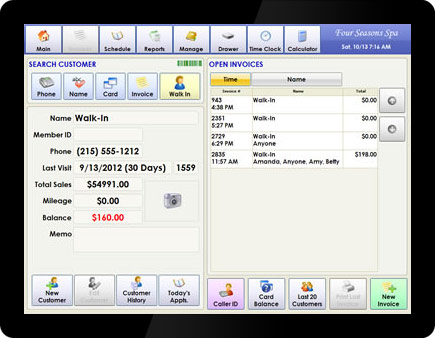 Rock Solid Reliability
One of the most stable computer system in the industry.

Triple Guard System prevents System failures.

Automatic data backup to the different locations.

Internet database backup/restore capability.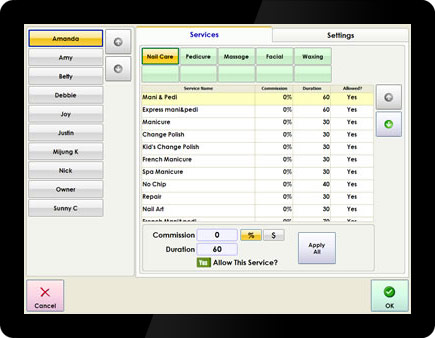 Automatic Commission & Wage Calculation
Automatically calculate each employee's commission.

Automatically calculate payrolls , time clock , overtime wages.

Apply percentage or at rate based commission.

Apply different commission rates for different employees & items.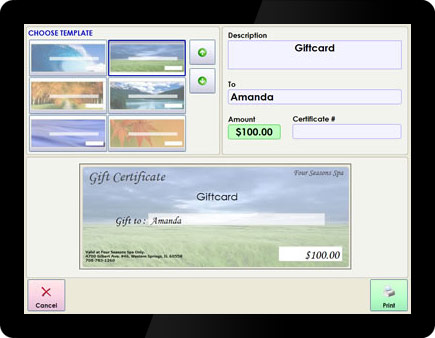 Gift Card & Membership Card
Central server based gift card management system.

Bonus mileage & reward system.

Create and print your own gift certificates.

Detailed gift card and bonus card audit report.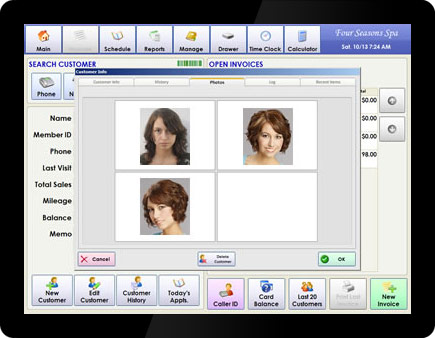 Other Must Have Features
Optional camera takes picture of customer's past styles.

PCI Complianced Verifon PC-Charge® for credit card processing.

Fingerprint reader , customer display integration.

Inventory management for retail item sales.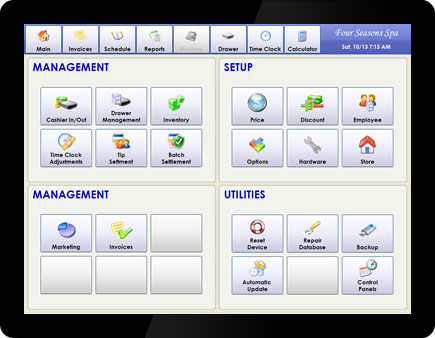 Flexible & Adaptable
Easily adaptable to hair salons , nail salons , or spa.

Tons of options to tailor program for just your store.

Extremely flexible service item and upcharge setup.

Supports multiple languages & currencies.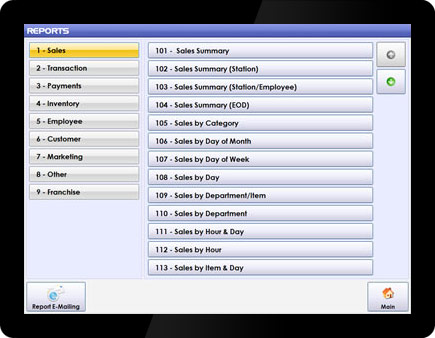 Reports , Reports , Reports
Hundreds of reports in nine categories.

Export reports to PDF , Excel , Quickbooks , or word format.

Print all reports on either laser or invoice printer.

E-Mail reports or even fax reports to you.

Receive reports via email automatically.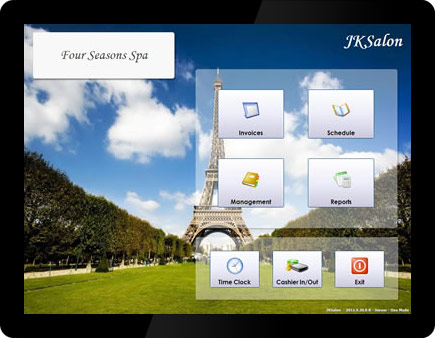 Multi – Store Ready
Adaptable to single or nationwide franchise.

Central sales data & gift card synchronization.

View reports for all store from the headquarter.

Enterprise edition manages up to 99,999 stores.

Allow giftcard purchase in one location and redeem on another store.
Korus Standing by to help you succeed.
Extra features help you do even more

FREE check up software/hardware upgrade
We are happy to inspect and perform maintenance on your system. Not ready to take part with your current hardware? No worries, we will inspect your hardware / software to determine if they are upgradable.

Gift card loyalty programs ready for your business
Built-in gift card and loyalty programs lets you increase your sales and marketing intentional. We also support multi-store gift card and loyalty synchronization solution for franchises also.

Credit Card Processing Integration
Process credit cards right from the system and eliminate human error. Our system accept Apple Pay, Android Pay, Samsung pay, EMV, NFC cards.

Security system for your business
Our security system will surely give you a peace of mind. You can check real time transactions and employee actions without being at the store.